(originally posted at
taintedgreen.com
)
By Kathryn Robbins
Toyota has long held the top spot when it comes to hybrid gasmileage. Hybrid cars from the likes of Honda and BMW may sport coollines, but they couldn't beat the mileage that the Prius off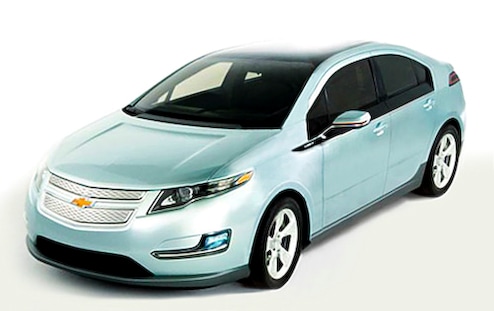 ered.According to the EPA, the Chevy Volt has now eclipsed the hybrid kingwith an estimated
60 mpg
rating.
The problem with new hybrid or EVs is that the technology behind thecars isn't well known to many consumers. The EPA hopes to sort out theissue by creating fuel economy ratings that represent battery-only,gas-only, or a gas and battery combination. In the case of the Volt,that familiar black and white sticker will say that the car can get 93miles-per-gallon-equivalent (mpg-e) and 37 mpg from the gas motor.
While these numbers may not top the Leaf's electric-only 99 mpg,the Volt's gasoline engine may sway many car buyers. Chevy has beenpushing the fact that the gasoline motor can relieve range anxiety indrivers because there simply isn't a reliable nationwide network ofcharging stations. If there's no network drivers may stuck within asmall radius of their home charging station. In fact, Chevy is soobsessed with the range anxiety issue that they've investigated copyrighting the term.
Another coup for Chevy may be the combination rating of the batteryand gasoline engine. The EPA has issued a 60 mpg-e estimate for thecombination, a number that tops the 2011 Toyota Prius that gets 51 mpgin the city and 48 mpg on the highway.
While these are official numbers from the EPA, expect them to change abit as soon as the general public gets a crack at the American madehybrid. Motor Trend magazine developed a battery of tests for the Voltwhich resulted in a rating of 127 mpg, or a "freaking amazing" 2.36gallons of gas for 299 miles. Hypermilers and tuners will no doubt makeit their mission to obliterate the magazine's numbers.